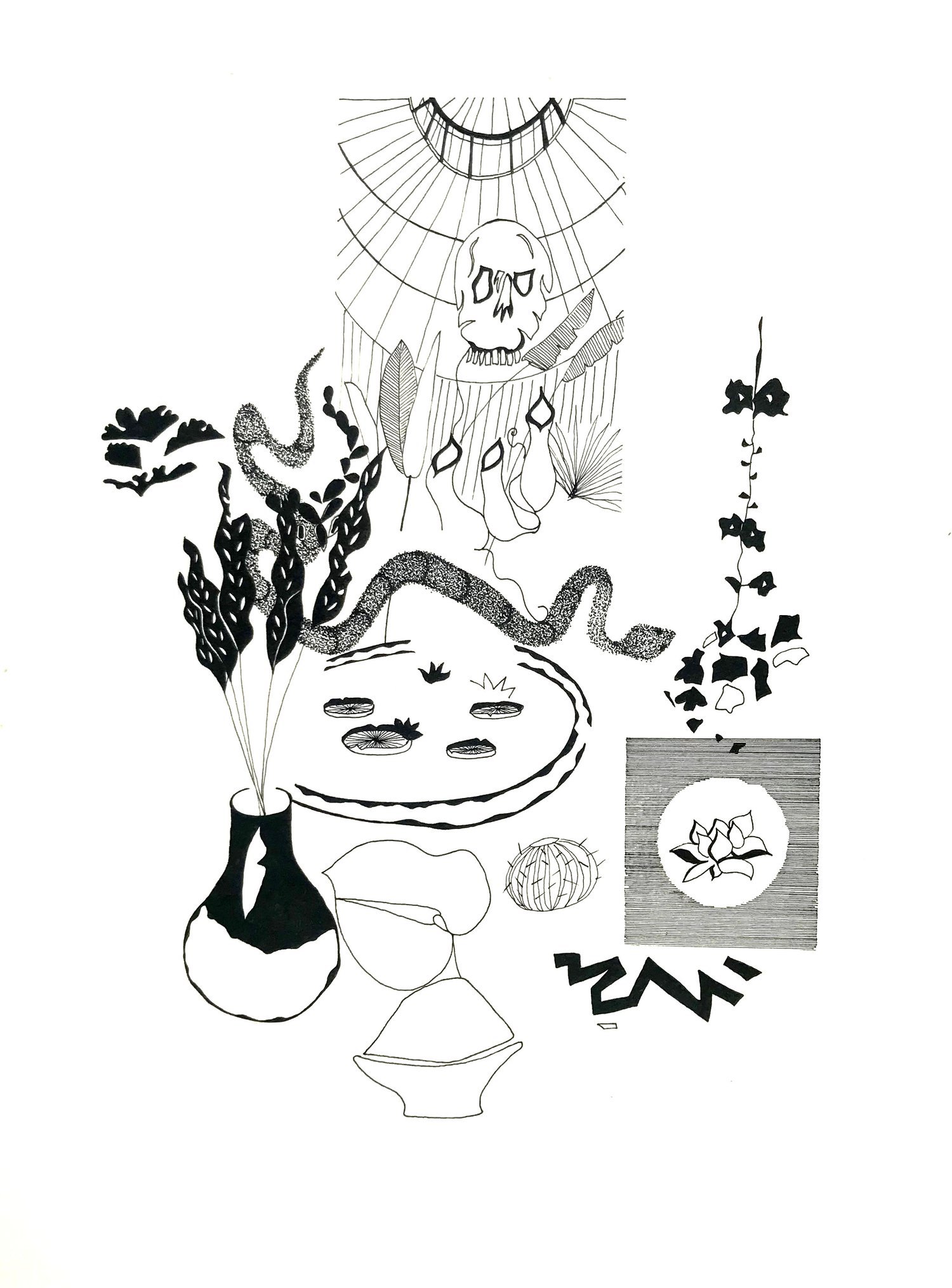 Original fine art by Morvener, from the series: "Medicine Plants".
16" x 12" 100% cotton paper ST CUTHBERTS MILL, Gel Ink.
Diálogo sin forma #25
Luego de la Magia entre lianas
inicia el ritual,
vinculándose eternamente en los sentidos,
enseñando a habitar nuevos estados de conciencia ilustrados.
Se mezclan sin perder diálogo energético, en contacto con otras nuevas,
continuan su flujo, no se detienen, aprenden.
Indefinida tecnología de lo sagrado, de cuando fui también verde y nos convertíamos en la nada.
Lo que siempre amaré de las plantas.
******************************
After the Magic between vines
starts the ritual
bonding them eternally in the senses, teaching how to inhabit new illustrated senses of consciousness.
They mix without losing energetic dialogue, in touch with new ones, they continue their flow they don't stop they learn.
Undefined technology of the sacred of when I was also green and we would become nothingness. 
What I will always love about plants. 
SHIPMENT INFOS
I ship worldwide.
FREE SHIPPING FOR ORDERS OVER 300€
As the shipment is done by me in a traditional way orders are prepared within 5 working days from the order date.
All orders are provided with a tracking number and carefully packaged.
The shipment price includes packaging and delivery costs.